Make My Teen Pussy Squirt 2 / Заставь мою юную киску сквиртить 2 (Lead Porn) [2020 г., 18+ Teen, Anal, Creampie, Facial Cumshot, Squirting, HDRip, 2160p] (Jessica Lincoln, Roxy Dee, Via Lasciva) ]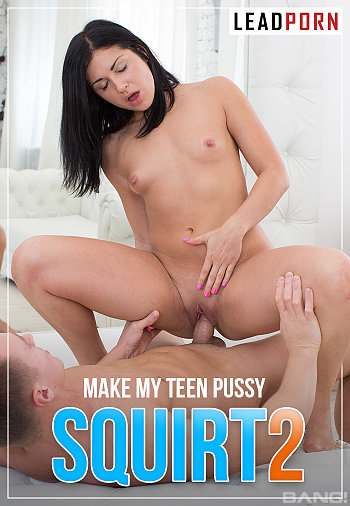 Make My Teen Pussy Squirt 2 / Заставь мою юную киску сквиртить 2
Год производства
: 2020 г.
Страна
: EU
Жанр
: 18+ Teen, Anal, Creampie, Facial Cumshot, Squirting
Продолжительность
: 01:12:05
Студия
: Lead Porn
Язык
: Английский
В ролях
: Jessica Lincoln, Roxy Dee, Via Lasciva
Описание
: Make My Pussy Squirt 2 is back with three new college co-eds that are trying to squirt for the first time. For them, this will be the ultimate in sexual gratification! Jessica Lincoln cums first on her studs talented fingers before soaking his cock in cum. Via squirts so hard it splashes on her lovers face! Roxy Dee and her boyfriend fuck in a pool of her cum so it s only fitting that he finish with a creampie in her ass!
Доп. информация
:
Тип HD видео
: 2160p
Качество видео
: HDRip
Формат видео
: MP4
Видео
: MPEG4 Video (H264) 3840x2160 25fps 17703kbps
Аудио
: AAC 48000Hz stereo 127kbps
Торрент:
Зарегистрирован

[ 13-03-2022, 06:43 ]

Скачать .torrent

48 KB

Статус:

√

проверено
Статистика:
Seed / Peer
Размер:
8.98 GB