[NaughtyAmericaVR.com] Caitlin Bell, Sarah Jessie, Victoria Lobov (The Dressing Room 18 / 19.11.2021) [2021 г., Big Fake Tits, Blonde, Blow Job, Bubble Butt, Caucasian, Cum on Tits, Deepthroating, Foursome, Hand Job, High Heels, Lingerie, Outie Pussy ]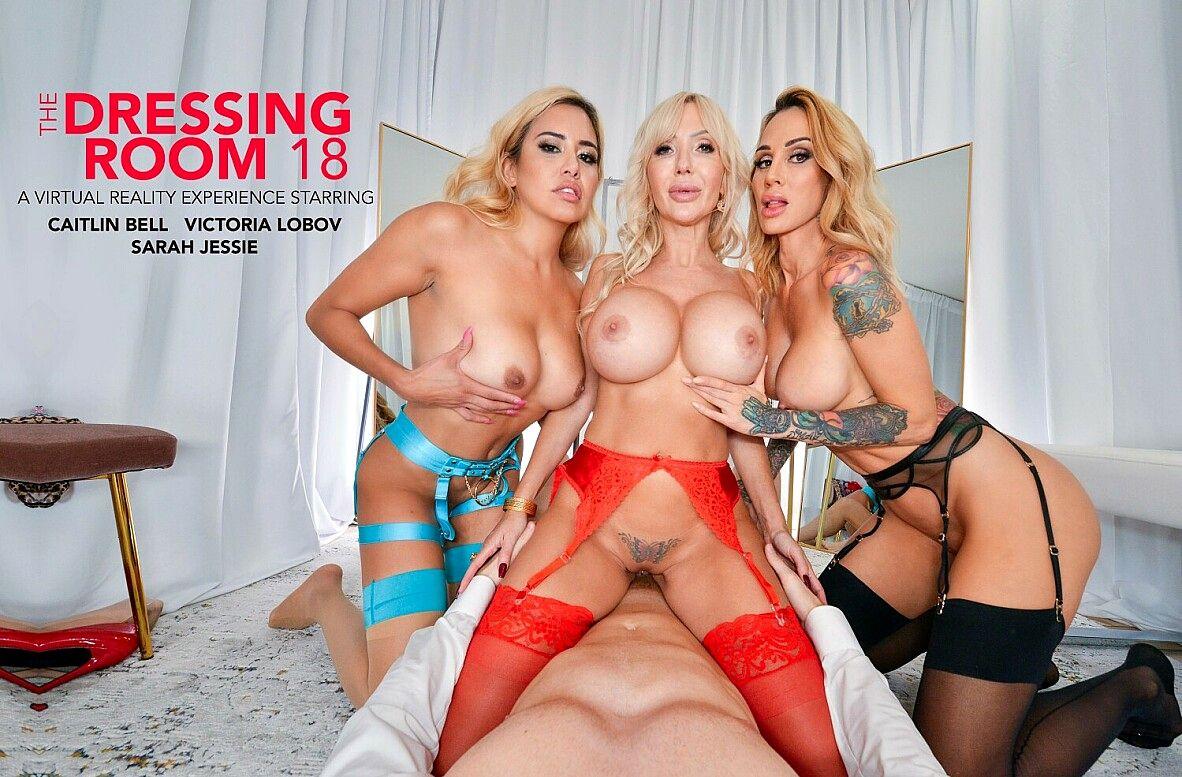 Caitlin Bell, Sarah Jessie, Victoria Lobov - The Dressing Room 18 (19.11.2021) / 4K
Имя актрисы
: Caitlin Bell, Sarah Jessie, Victoria Lobov
Название ролика
: The Dressing Room 18
Подсайт и сайт
: NaughtyAmericaVR.com
Год производства
: 2021 г.
Жанр
: Big Fake Tits, Blonde, Blow Job, Bubble Butt, Caucasian, Cum on Tits, Deepthroating, Foursome, Hand Job, High Heels, Lingerie, Outie Pussy, Piercings, POV, Shaved, Stockings, Swallowing, Tattoos
Продолжительность
: 01:24:58
Описание
: Your girl, Sarah Jessie, has a great plan for you -- she ll go to the lingerie store with her friends to have a good time trying out several sets of lingerie in the private dressing room at the store, but what Caitlin Bell and Victoria Lobov don t know is that you will be arriving at the dressing room to buy them their favorite set they pick as long as they will thank you with their big tits in your face and their wet pussy on your cock!!
Доп. информация
:
Тип HD видео
: 2048р
Тип устройства (для видео VR)
: Oculus Rift / Vive
Формат видео
: MP4
Видео
: MPEG4 Video (AVC) at 32.3 Mбит/сек, 4096 x 2048 at 59.940 кадров/сек
Аудио
: AAC at 317 Кбит/сек, 2 канала, 48,0 КГц
"Скриншоты и скринлисты"
Торрент:
Зарегистрирован

[ 29-11-2021, 09:52 ]

Скачать .torrent

48 KB

Статус:

√

проверено
Статистика:
Seed / Peer
Размер:
19.34 GB