[VRCosplayX.com] Sybil A (Death Stranding: Mama A XXX Parody / 04.11.2021) [2021 г., Babe, Teen, Fucking, Blowjob, Doggystyle, Brunette, Videogame, Cum In Mouth, VR, 7K, 3584p] [Oculus Rift / Vive]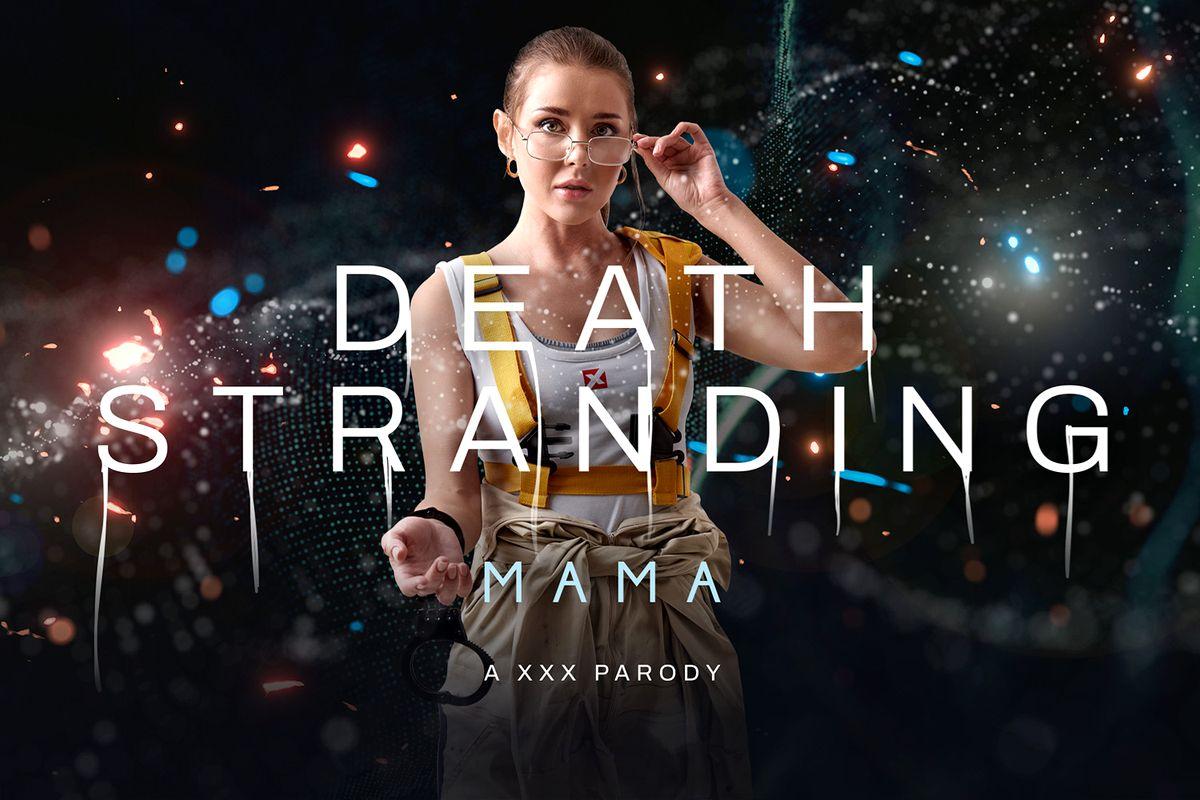 Sybil A - Death Stranding: Mama A XXX Parody (04.11.2021) / 7K
Имя актрисы
: Sybil A
Название ролика
: Death Stranding: Mama A XXX Parody
Подсайт и сайт
: VRCosplayX.com
Год производства
: 2021 г.
Жанр
: Babe, Teen, Fucking, Blowjob, Doggystyle, Brunette, Videogame, Cum In Mouth
Продолжительность
: 00:53:28
Описание
: Giving birth on the other side to a beached daughter is confusing. Mama s body acts as a mother s, her breasts are bigger and harder and she needs to relax. Good thing that she has you. As she looks at you with her bright blue eyes, asking for you to rub her tits, you are already hard. When you start squeezing her boobs, she gets more and more horny. Grab your Quest 2, Vive, or PSVR, and fuck Sybil A as Mama from Death Stranding in our new 7K 180-degree stereoscopic vrporn cosplay parody here at VRCosplayX.
Доп. информация
:
Тип HD видео
: 3584p
Тип устройства (для видео VR)
: Oculus Rift / Vive
Формат видео
: MP4
Видео
: MPEG4 Video (HEVC) at 40.0 Mбит/сек, 7168 x 3584 at 59.940 кадров/сек
Аудио
: AAC at 317 Кбит/сек, 2 канала, 48,0 КГц
"Скриншоты и скринлисты"
Tags:
Blowjob
,
Brunette
,
Teen
,
Cosplay
,
Fucking
,
Parody
,
Star
,
Tits
,
VRCosplayX.com
,
Sybil A
,
Зарубежные порноролики
Торрент:
Зарегистрирован

[ 24-11-2021, 09:01 ]

Скачать .torrent

48 KB

Статус:

√

проверено
Статистика:
Seed / Peer
Размер:
15.07 GB