TS Beauties #2 / Красавицы Транссексуалки #2 (Nica Noelle, TransSensual) [2016.08.24, Transsexual, Shemale, Oral/Anal Sex, Hardcore, Cumshots, 1080p, WEB-DL] (Split Scene) (Aubrey Kate, Aspen Brooks, Stefani Special, Andrew Fitch, Devon Felix, Vadim ]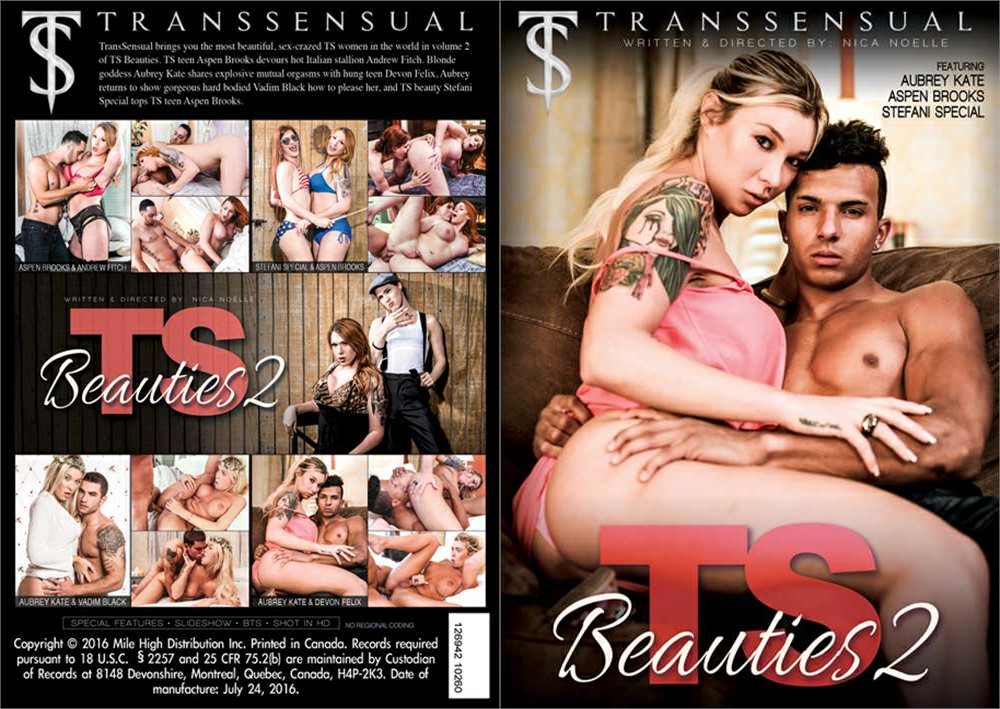 TS Beauties #2 / Красавицы Транссексуалки #2
Год производства
: 2016 г.
Страна
: USA
Жанр
: Transsexual, Shemale, Oral/Anal Sex, Hardcore, Cumshots
Продолжительность
: 01:39:17
Режиссер
: Nica Noelle
Студия
: TransSensual
В ролях
: Aubrey Kate, Aspen Brooks, Stefani Special, Andrew Fitch, Devon Felix, Vadim Black
Описание
:
TransSensual brings you the most beautiful, sex-crazed TS women in the world in volume 2 of TS Beauties. TS teen Aspen Brooks devours hot Italian stallion Andrew Fitch. Blonde goddess Aubrey Kate shares explosive mutual orgasms with hung teen Devon Felix, Aubrey returns to show gorgeous hard bodied Vadim Black how to please her, and TS beauty Stefani Special tops TS teen Aspen Brooks.
Качество видео
: WEB-DL
Формат видео
: MP4
Видео
: H264 MPEG-4 AVC, 1920x1080, 29.970 fps, ~6800 Kb/s
Аудио
: MPEG AAC, 44.1 kHz, Stereo, ~192 Kb/s
"Скриншоты"
Tags:
Black
,
Anal
,
Blonde
,
Cumshot
,
Hardcor
,
Oral
,
Teen
,
Show
,
Italian
,
Orgasm
,
Trans
,
1080p
,
TS
,
WEBDL
,
Aubrey Kate
,
Aspen Brooks
,
Stefani Special
,
rew Fitch
,
Devon Felix
,
Vadim Black
,
Нетрадиционное порно
Торрент:
Зарегистрирован

[ 28-10-2021, 10:57 ]

Скачать .torrent

48 KB

Статус:

√

проверено
Статистика:
Seed / Peer
Размер:
4.76 GB