Sex And The Village Idiot / Porno Campagnole / Секс И Деревенские Дурочки (Marco Di Lazzaro, Porn Parody Production) [2011 г., Anal, DP, Mature, Grannies, DVDRip] (Anna Maria, Carla, Patrizia, Teresina, Andrea, Giovannino, Halco, Marco, Nico)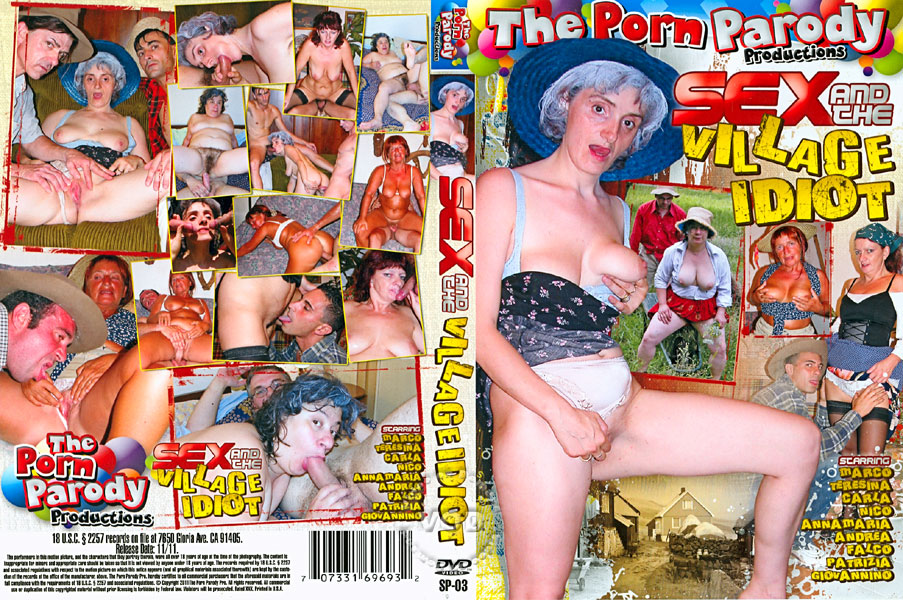 Sex And The Village Idiot / Секс И Деревенские ДурочкиГод производства
: 2011 г.
Жанр
: Feature, Anal, Amateur, Mature, Outdoor, Grannies
Продолжительность
: 01:19:34
Режиссер
: Marco Di Lazzaro
Студия
: Porn Parody Production
Язык
: Итальянский
В ролях
: Anna Maria, Carla, Patrizia, Teresina, Andrea, Giovannino, Halco, Marco, Nico
Описание
: These four old broads may be dumber than a rock, but they are surely quite horny and they love to suck cock and fuck. Enjoy five scenes watching 50 plus women get a stiff one in their pussy or ass. It doesn t matter where or with whom, and it doesn t take any brains to do what they do. As you can see, every village has one, so go out and find yours and fuck them silly while you re at it. Oh by the way, they love their asses fucked, too!
IAFD:
Качество видео
: DVDRip
Формат видео
: MP4
Видео
: AVC, 616x476, 29.97 FPS, 1 860 kb/s
Аудио
: AAC LC, 48 kHz, 2 Ch Stereo, 96 kb/s
Tags:
Amateur
Anal
Feature
DP
Mature
Parody
DVDRip
Anna Maria
Carla
Patrizia
Teresina
rea
Giovannino
Halco
Marco
Nico
Зарубежные порнофильмы / Full Length Movies
Фильмы без сюжета 2011-2020 / All Sex & Amateur 2011-2020
Торрент:
Зарегистрирован

[ 30-06-2020, 07:07 ]

Скачать .torrent

48 KB

Статус:

√

проверено
Статистика:
Seed / Peer
Размер:
1.03 GB